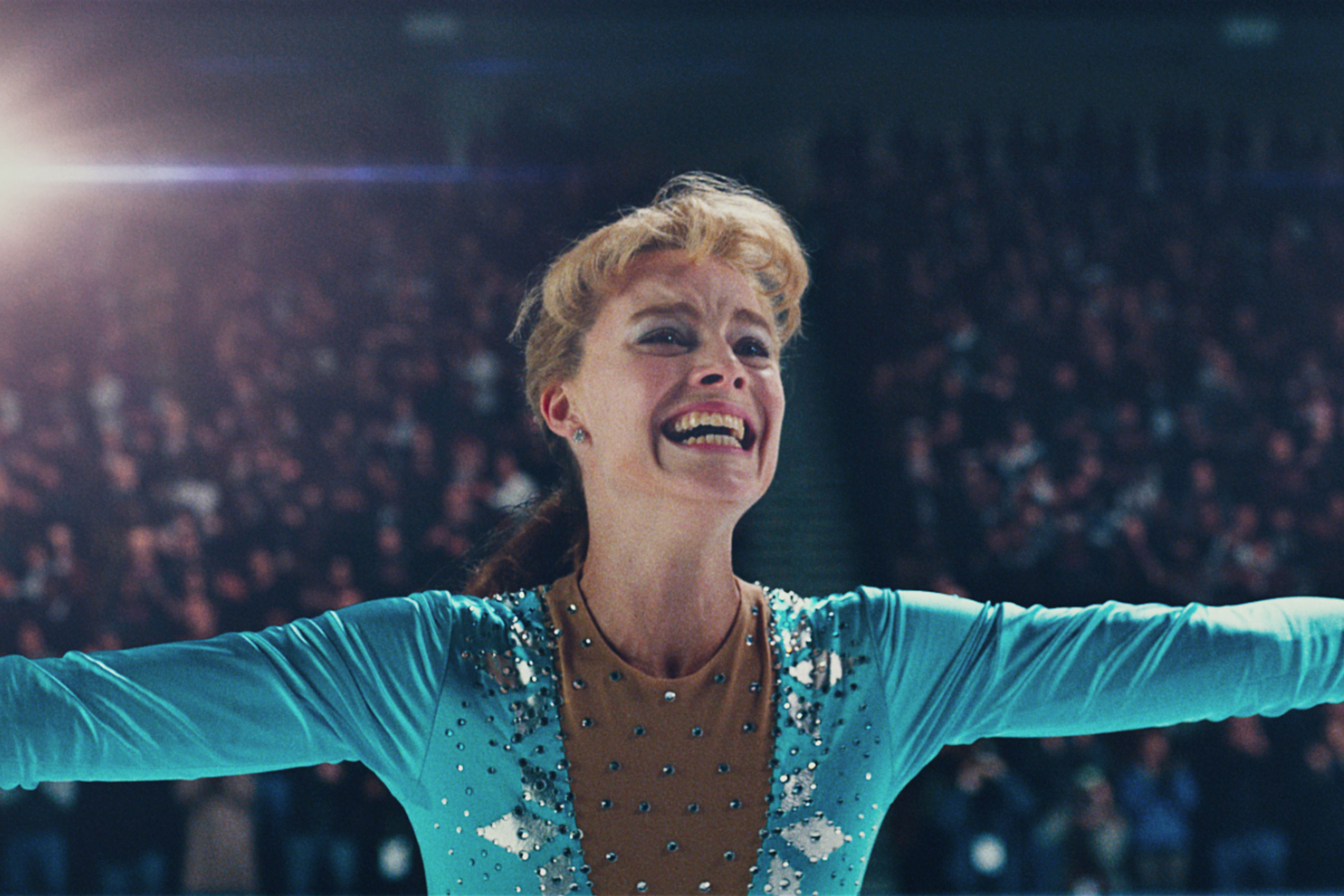 I, Tonya (2017)
The Tonya Harding story is stuff of modern legend.
Most of us know it, or at least think we do.  The Nancy Kerrigan incident (whyyyy?), Jeff Gillooly and his band of 7-Eleven crooks and criminals, and a fiery 5′ 1″, self-proclaimed redneck, who happened to be one of the most talented and gifted skaters of her generation.
A girl who never really stood a chance: born into poverty, victim of a verbally and physically abusive mother, and an even more verbally and physically abusive boyfriend/husband, all while trying to do it her own way.  Become a champion, as a rebel, in the sterilized, clean-cut, perfect, and pristine world that is female figure skating.
The movie itself is fast, dynamic, and self-aware, much like it's subject matter.  It tackles some more serious issues like domestic abuse with great effectiveness, oftentimes breaking the Fourth Wall into a interview and documentary format, addressing the audience directly, much like The Big Short.
Margot Robbie and Allison Janney are forces in their roles, unavoidable and unrelenting, with Janney herself being an absolute chameleon and going full Javier Bardem with that short bob haircut.  Her recent Golden Globe win for Best Supporting Actress in a field of seriously stacked nominees is a testament to that.
But what you'll gain most out of the movie is a sense of clarity, and a bit of wonder.  To see the story from everyone's perspective, from flawed and clear angles.  To see how a little girl can rise from lower class, trailer-park America, and disrupt the highbrow, upper-echelons of professional figure skating, for all the right and all the wrong reasons.
Review Score:  A-
Feels Like:  Black Swan, The Big Short, Logan Lucky.
Standout Performance:  Margot Robbie, Allison Janney.